Raye Zaragoza has announced Hold That Spirit today, a twelve-song collection that stares fearlessly into the darkness as a path to rise above. On the new album out August 11, Zaragoza comes face-to-face with the things that take us away from ourselves – destructive expectations, painful experiences – and through them, finds the faith to become whole again. Hold That Spirit is a profound statement on Zaragoza's journey to celebrating her own vibrant intersectional identity as a woman of mixed Indigenous, Asian and Hispanic heritage. Around the time of her 2021 breakout NPR Tiny Desk Concert, Zaragoza began to assemble a group of collaborators for this new album, ending up with a cast of powerful female producers, engineers, instrumentalists and co-writers alongside her. Together, they explore the beliefs too-often forced on young women – how their lives should unfold, how they should appear to others, what success should mean to them – as a way to fully break free. The new album also comes in the wake of Zaragoza ending a long-term relationship and engagement, however – always searching for positivity in the darkness – she ended up funding production of Hold That Spirit with what would have been her wedding budget.
Listen to Zaragoza and MILCK collaborate on the album's lead track "Joy Revolution," which celebrates unconditional and unapologetic bliss as an act of resistance in its own right: https://www.youtube.com/watch?v=Lt3LvpOxDVk.
"I love the thought that our ancestors fought so hard for our freedom – and it's out of respect for them that we fight to experience laughter and joy," says Zaragoza of "Joy Revolution." "I definitely have been one to think that I have to 'earn' rest and 'earn' joy – but that way of thinking has caused me pain and anxiety. It's time to experience radical and unconditional joy, and let joy exist even when life isn't perfect."
Raye's moving essay on her immigrant mother's own Joy Revolution here: https://bit.ly/MyImmigrantMothersJoyRevolution.
Stream "Joy Revolution" here: https://ffm.to/joyrevolution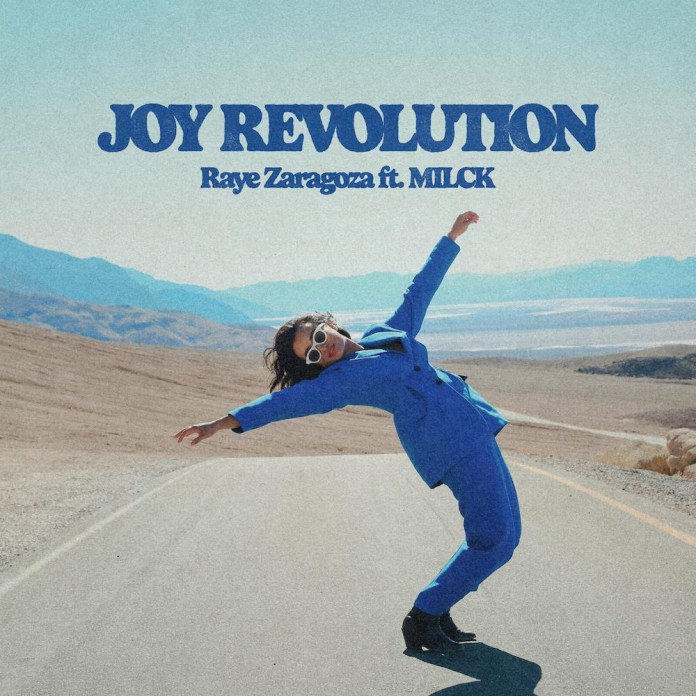 Similar to "Joy Revolution," much of the new album finds Zaragoza reconnecting with a sense of spirituality through those that came before her. An artist of mixed Japanese-American, Mexican and Indigenous heritage, Raye draws on each piece of her identity deeply and candidly throughout the twelve tracks of Hold That Spirit. She has been described as a musician "unafraid to deliver incisive social and political messages" (NPR Music), and on this new album, she continues that strong thread of speaking out for the marginalized. Alongside the release of Hold That Spirit, Zaragoza also writes the music for Netflix's 'Spirit Rangers' – a show featuring an all-Native American writers room and cast – which just returned for its second season earlier this month. Other work outside of music has included collaborating with (and serving as an ambassador for) Graduate Hotels, Faherty, Taylor Guitars, Thundervoice Hat Co, Sennheiser and Patreon.
Zaragoza will announce her first-ever US headline tour later this month. For more information please visit https://www.rayezaragoza.com/.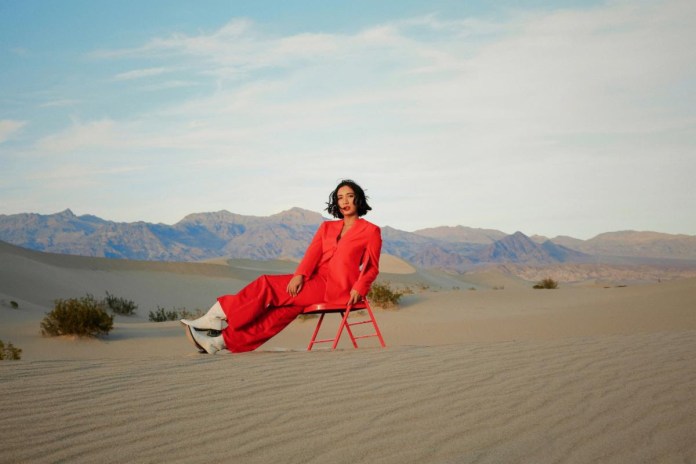 HOLD THAT SPIRIT TRACKLIST
Joy Revolution
Hold That Spirit
Strong Woman
Still Here
Romantic Thing #248
Enough
Not A Monster
Sweetheart
Heavy Hearts Club
Bittersweet
Garden
When This Shit Is Over (Lockdown Demo)
Related