We are proud to exclusively premiere country-rock songstress Bailey James' first rock song, "Bitter," which will be out tomorrow on all digital streaming and download sites. Though she only just turned 18, this marks the 14th single the precocious but prolific Nashville singer-songwriter has released. The single was produced by Mia Morris and also features Morris on vocals. Bailey joined Mia Morris and The Song Suffragettes this week for her debut at the legendary Listening Room in Nashville, TN.
Listen to "Bitter" here – https://soulspazm.ffm.to/BITTER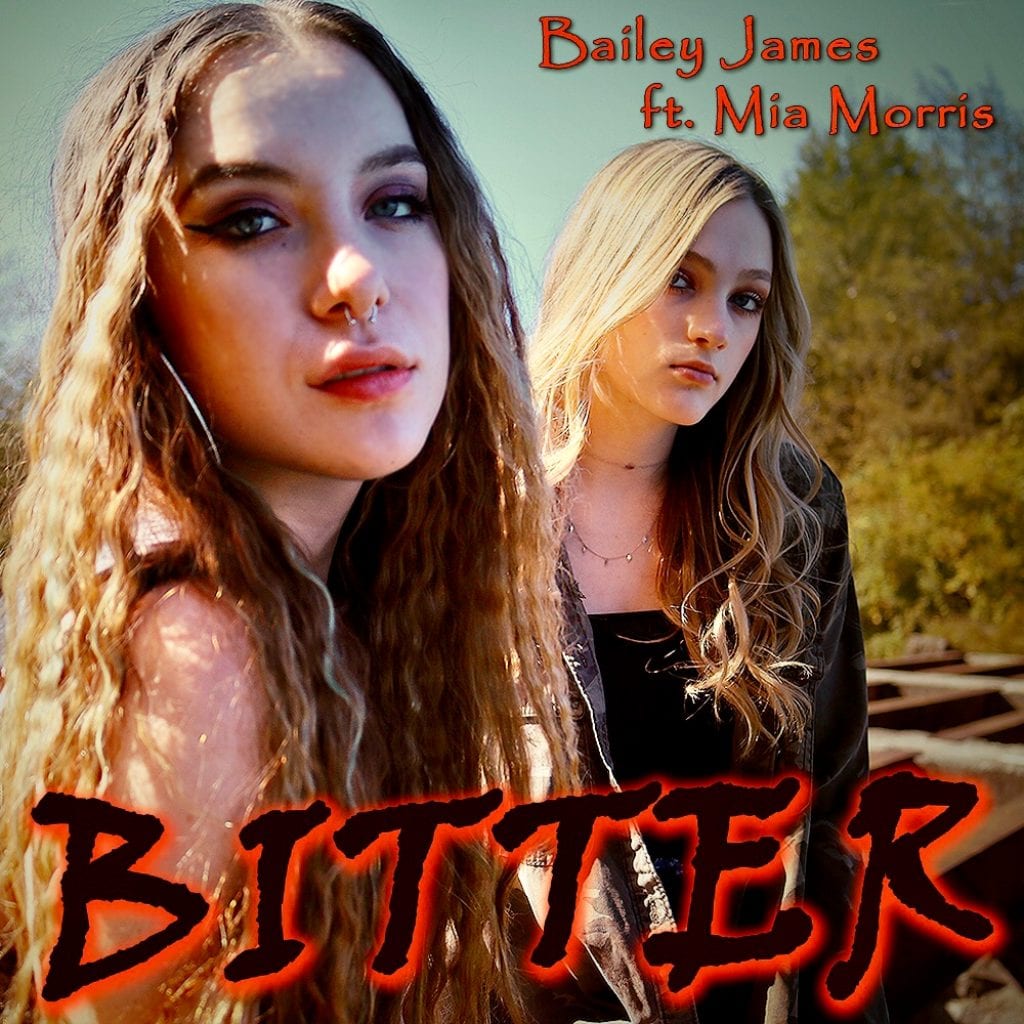 "Bitter" is a song about a toxic lover with a lying smile and a bitter heart who won't give his partner the space she needs. The overdriven guitar and driving drumbeat accompanying James' stellar vocal performance right out of the gate set the stage for an unrelenting rocker. The rest of the song lives up to this high bar, delivering powerful melodies and infectious high-gain riffs.
James' powerhouse vocal exudes emotion. She takes the verses solo, proving she has the chops to carry a song on her own outside of her group, the Highway Women. The attitude and character her voice gives to this song are reminiscent of the energy Kelly Clarkson brought to her early 2000s pop-rock anthems. Not an underachiever, Bailey joined the all-female band The Highway Women in 2020.
As a whole, however, this effort demonstrates that James is a versatile artist who can work with a variety of talents. She wrote "Bitter" with "I Feel a Sin" co-writer Kelli Johnson and producer Mia Morris, a drummer who's accompanied her in various capacities in the past. Morris can be heard singing the song's second verse. The biting lyrics conveyed by on-point harmonies make it clear why James is such an in-demand collaborator.
Connect with Bailey James on IG at @baileyjamesgang
Advertisement